Posted by goathunter on January 7, 2019
(Comments Closed)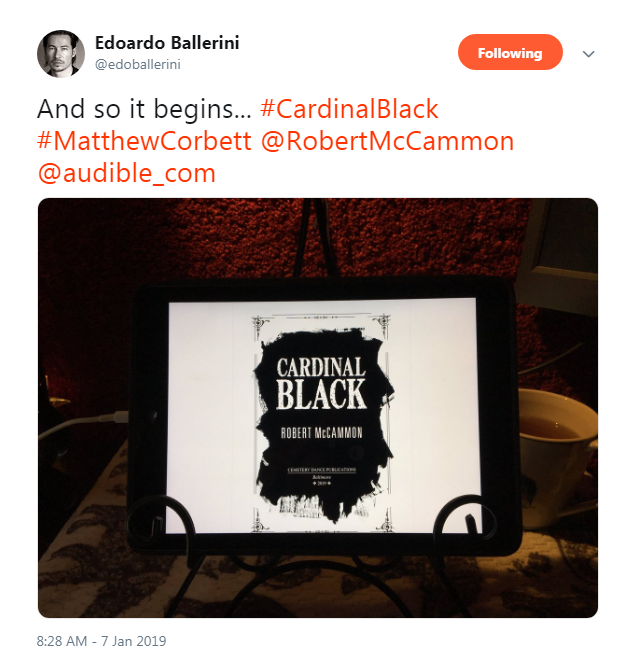 Posted by goathunter on September 24, 2018
(Comments Closed)
Subterranean Press posted this announcement this morning:
We (and the author) have noticed that one of the earlier Matthew Corbett novels has been bringing in high prices on the secondary market, making it inaccessible to general readers, so have decided to reprint the trade hardcover of 

Mister Slaughter

. This reprint will not be huge, so if you'd like a copy, please get your order in.

Trade: Fully cloth bound hardcover edition: $40
Posted by goathunter on February 28, 2018
(Comments Closed)
German publisher Luzifer Verlag has posted the pre-order pages for Matthew Corbett und die Königin der Verdammten, their German translation of The Queen of Bedlam. As with Matthew Corbett und die Hexe von Fount Royal, the book will be published in two editions. The most-excellent covers by Michael Schubert are shown below. Book One will be released on June 30, […]
Posted by goathunter on October 8, 2013
(Comments Closed)
The ebook editions of Speaks the Nightbird are available now! You can order the book now from Amazon (Kindle), Barnes & Noble (NOOK), and Kobo.com. Those are the U.S. links; the Speaks the Nightbird ebook is available everywhere, including Amazon UK and Amazon CA. Update: the book is available via iTunes now, too.